Web Content Studio can find the most
relevant
important
expected
words & phrases you need to include on your web page.
Let's start off with an example...
Here is what Web Content Studio gave me when I searched for theme words on "gestaional diabetes" (the type of diabetes pregnant women get).
Web Content Studio is a tool that will help you write better, quality, themed content.  It can help you write the type of content that makes you look like an expert in your field.
I have been writing my own web content using the principles of theming (often referred to as Latent Semantic Indexing, or LSI) since 2005. That is, I ignored the popular keyword-focused approach to content.  Instead, I found the theme words and phrases relevant to my article topic, and used them as I wrote the content.
The reason for this was simple – experts who write good quality content will automatically use relevant, niche-sensitive words and phrases as they write their authority articles.  As I studied the top ranking pages in Google, I saw a pattern. For any search phrases (especially as they get more competitive), the higher ranked pages were better themed around the most relevant words and phrases.
The idea of creating themed content was not new. In fact, in 2005 when Michael Campbell saw the type of stuff I was writing about in my newsletter on "themes", he sent me a White Paper he'd written back in 2000, called "Theme, Context and Topic – How to "Theme Up" your web site. The report showed that even back in 2000, when all the gurus were talking about keyword density and meta tags, search engines were far more advanced than most people realized.
Back in 2007 I started to release a few reports showing this theming in action. However, one or two critics claimed that I had hand-picked the websites to use in my reports to support my theories. Nothing could have been further from the truth, but to prove it, I released a report in July 2008 (how many years ago?). This "Gestational Diabetes" report provided clear evidence that well-themed content performed better in the search engines.
That was back in July 2008.
Web Content Studio is a tool I have been working on for quite some time.  When I started programming it, my idea was clear – create a single software program that had all of the tools I needed to write quality, themed content.
Writing content for me is a three step process (plan, research & write, and check the theme of the article), so if should come as no surprise that the software has three main areas. I have recorded short videos to give you an ultra quick overview of each of the three steps. You should watch these videos in the correct order:
If you are looking to "Theme Up" your website content, Web Content Studio could be the perfect tool for you.
Unsolicited Testimonials:
Hi Andy, I bought your Web Content Studio software as soon as it came out and I have been using it ever since. I write for a living, so creating the best website content I can is very important. I had been theming my articles as best I could for a while, but WCS made it, not only easier, but a whole lot better in every way. Anyway, one client of mine was impressed with the reports I was able to provide, and that he could see his articles were higher in themed quality than his competitors. He also had a number of very competitive keywords he wanted to rank for that I had been targeting, but having mediocre results with. Last week he sent me an email, which read in part: Having looked at the rankings, I really feel that the new themed articles you have been writing are starting to improve rankings for some of the more difficult terms, so thanks for your hard work! We are now seeing some rankings for 6 terms that we did not previously show for. The keywords are in the highly competitive dating niche and after properly theming the articles, we made significant progress, which continues. Perhaps it's just coincidence that his site started ranking for those terms just after it was promoted through well themed articles, but I don't think so. I'm convinced and he's convinced – theming works!
One-of-a-kind software! Truly, this puts all other content creation software "attempts", in the dark ages. I had a few installation teething problems (all my fault - one very embarrassing I wont mention here). I emailed Andy and even though we have a big time difference between us, it was as if he was peering over my shoulder sorting things out in a flash. Highly recommended. WCS lets you get on with writing top-drawer content, keeps you focused on getting top quality articles onto your site while it takes care of a "100" other background tasks. It's like having your own outsource team constantly at your disposal..except you only pay for them once. Best part is, "Google loves my content!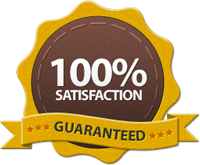 This product comes with a 60 day no question asked guarantee when you pay in one lump sum. Try it for 60 days, and if you do not like it for any reason, ask for a refund and I'll give it to you in full – no questions asked.
NOTE: If paying monthly, please read the special refund guarantee for the monthly payments.
Software Requirements: PC running XP or later (Vista, Windows 7, Windows 8 & Windows 10)
If you own a Mac computer, you will need to be running Windows through VirtualBox or similar.